Ready-to-Use Food Production
VALID Nutrition researches and manufactures a range of innovative ready-to-use food product to address malnutrition.
VALID was the first humanitarian organization in the world to do this exclusively on the African Continent. Its factory in Malawi started production in 2007.
Since 2016, VALID is also involved in local ready-to-use food production in India, in collaboration with a local dairy co-operative (comprising 3.6 million smallholder dairy farmers).
The relevance of both locations is as follows:
India accounts for 40% of all cases of severe acute malnutrition globally.
In 2015, the majority of children under 5 years of age suffering from acute malnutrition lived in Africa and Asia (UNICEF/WHO/World Bank 2016).
Plans are also underway for operations in other parts of Africa and Asia. In all countries, VALID Nutrition works closely with local governments, development agencies and NGOs to increase access to its products.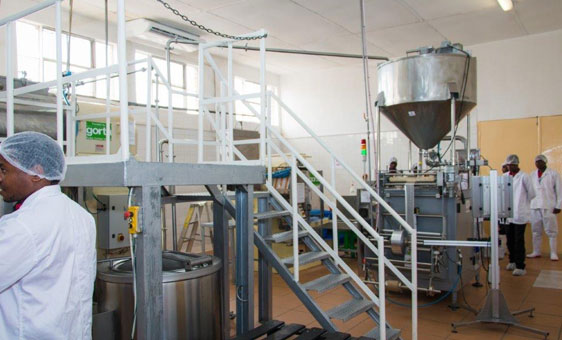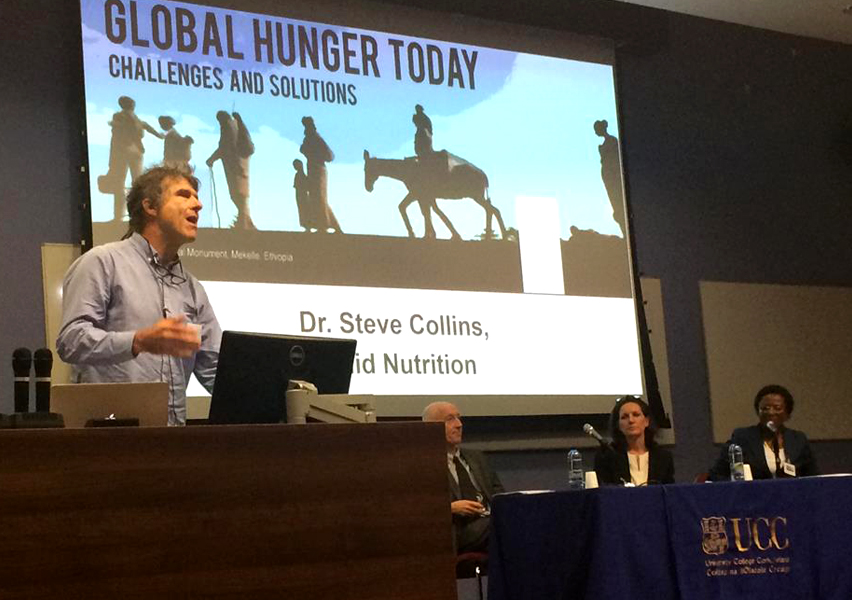 At the Global Hunger Today Conference, Dr Steve Collins raised challenging questions about undue delays in the implementation of robust, scientific evidence that can transform the numbers of malnourished children receiving treatment within existing budgets.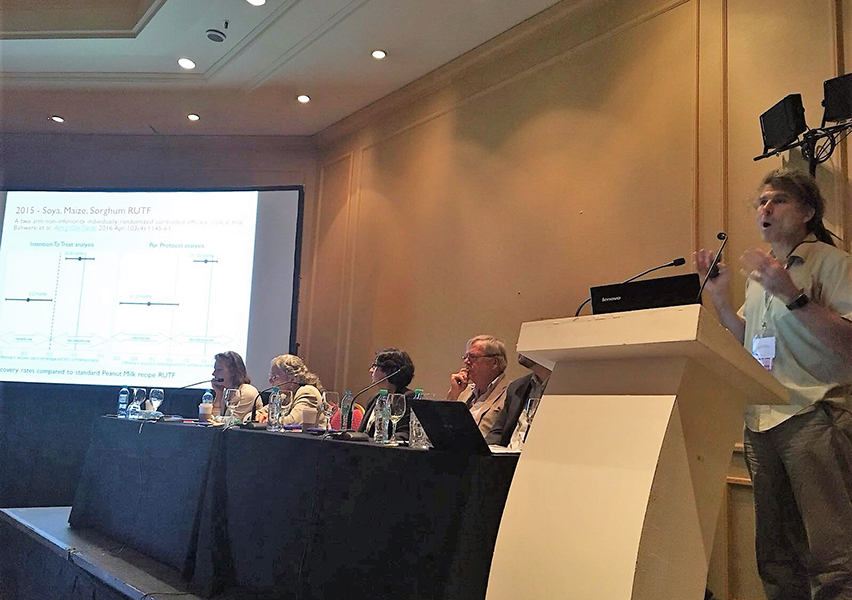 The ground-breaking results from a clinical trial of a Ready-to-Use Therapeutic Food (RUTF) product made without milk or animal source protein and undertaken in Malawi in 2016, were recently unveiled by VALID Nutrition's Founder, Dr Steve Collins.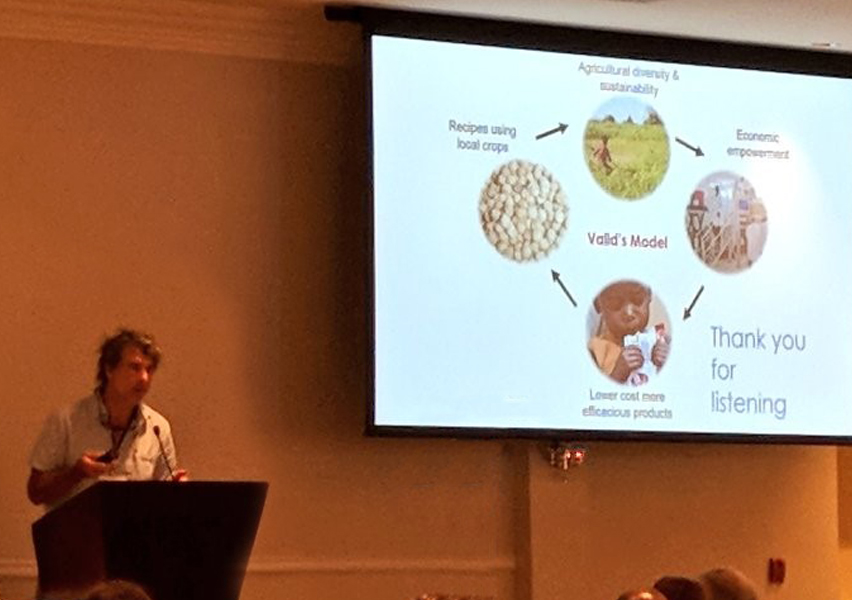 Food Assistance for Nutrition Evidence Summit on June 27th and 28th, 2018 in Washington D.C.
"It is scandalous that a product with several critical advantages and high quality scientific evidence to support it, can be blocked because of bureaucracy and vested interests"
IT'S TIME TO BREAK THE MOULD