IT'S TIME TO
BREAK THE MOULD
"Our philosophy is not to import solutions into the developing world,
but to add value to society and industry locally."
Dr Steve Collins (MBE), Founder & Director
IT'S TIME TO
BREAK THE MOULD
"Our philosophy is not to import solutions into the developing world, but to add value to society and industry locally."
Dr Steve Collins (MBE), Founder & Director
We manufacture innovative nutritious foods to address malnutrition.
We build evidence on how to better address malnutrition.
We develop new food product formulations that use more locally available ingredients.
@WHO
: Nearly 1 in 3 people suffer from at least one form of #malnutrition: 🍴wasting 🍴stunting 🍴vitamin and mineral deficiency 🍴overweig…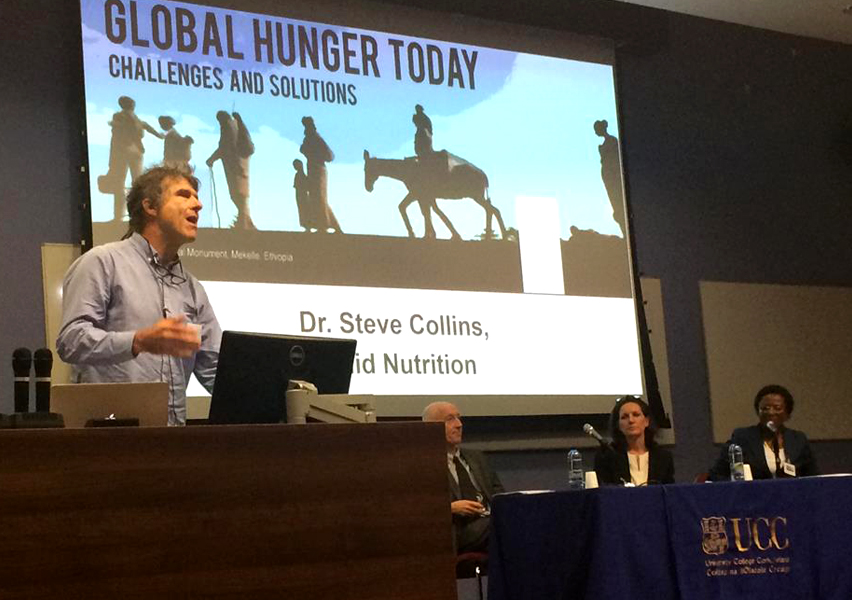 At the Global Hunger Today Conference, Dr Steve Collins raised challenging questions about undue delays in the implementation of robust, scientific evidence that can transform the numbers of malnourished children receiving treatment within existing budgets.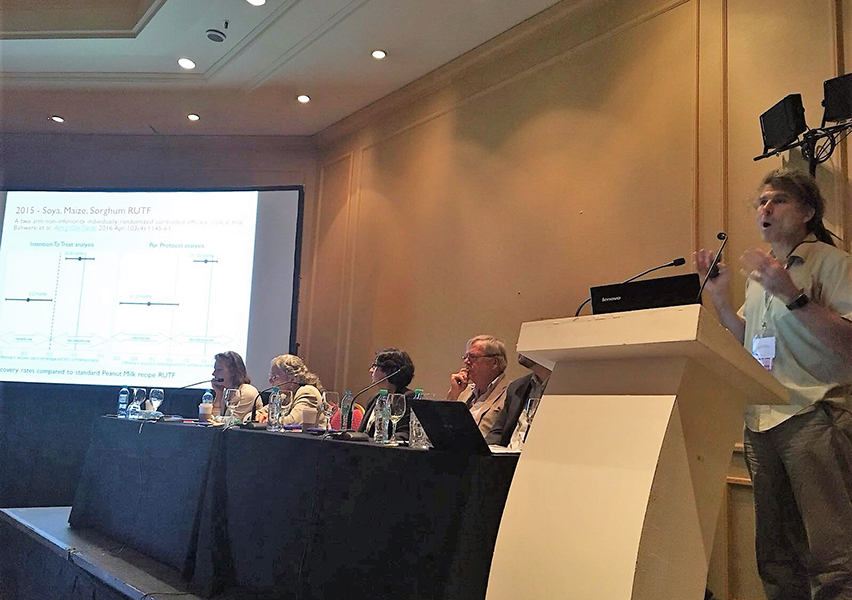 The ground-breaking results from a clinical trial of a Ready-to-Use Therapeutic Food (RUTF) product made without milk or animal source protein and undertaken in Malawi in 2016, were recently unveiled by VALID Nutrition's Founder, Dr Steve Collins.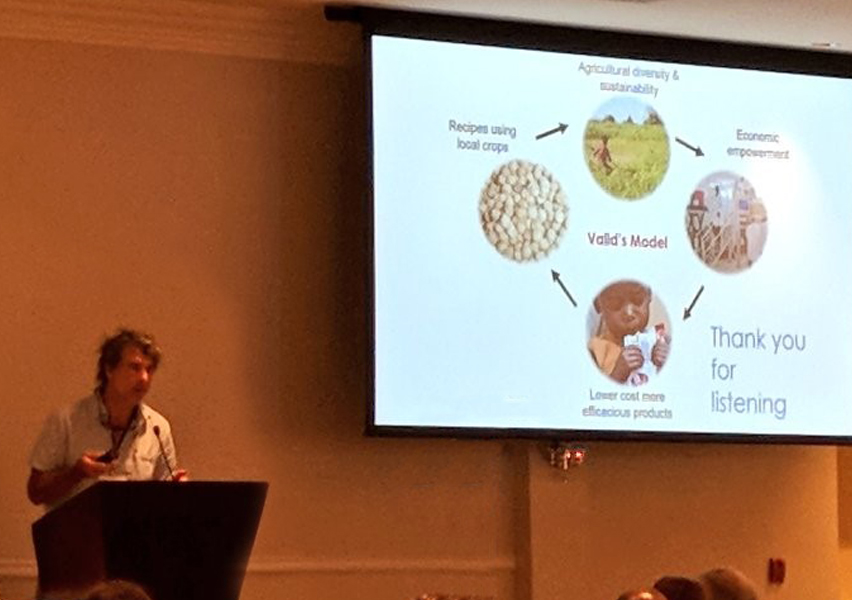 Food Assistance for Nutrition Evidence Summit on June 27th and 28th, 2018 in Washington D.C.
"It is scandalous that a product with several critical advantages and high quality scientific evidence to support it, can be blocked because of bureaucracy and vested interests"
IT'S TIME TO BREAK THE MOULD