Our Story
VALID Nutrition was set up in 2005 by Steve Collins – a medical doctor and world renowned expert on nutrition who has spent most of his working life in the frontline of famine and malnutrition relief.
In partnership with Concern Worldwide, Steve pioneered the development of Community-based Management of Acute Malnutrition (CMAM) – a model of care to treat acute malnutrition (starvation) that moved away from the traditional and low coverage inpatient/hospital model, to treating people in their homes with the support of local clinics and the use of Ready-to-Use Therapeutic Foods (RUTF). These are highly fortified nutritional pastes designed to treat starvation.
CMAM: 

As well as revolutionising access to care, CMAM has dramatically improved the coverage and therefore impact of care provided to the client.
CMAM was endorsed in 2007 by the World Health Organisation, the World Food Programme, the United Nations Children Fund and the UN Standing Committee on Nutrition as the recommended paradigm for treating starvation. Since then, treatment coverage has increased from around 5% to over 70%; with vastly improved cure rates and cost effectiveness; and death rates cut fivefold (Collins et al, 2006). The first CMAM programmes began in Malawi, Sudan and Ethiopia and they have now reached a total of 65 countries. In 2016, nearly 4 million children received life-saving treatment through CMAM programmes (UNICEF, 2017).
The stunning success of CMAM has created a mass market for RUTF given that the product is central to the new approach. Realising the potential for this new market to not only treat, but also prevent malnutrition, Steve established a factory in Malawi – with the aim of manufacturing affordable and highly nutritious foods exclusively in developing countries, for all those who need them.
To maximise our developmental impact, we source ingredients from indigenous small-holder farmers and local suppliers. We are also well advanced in developing a range of new Ready-to-Use Food (RUF) recipes to tackle various forms of malnutrition (such as chronic malnutrition), made exclusively from locally available crops, thereby reducing the product cost and consequently, the treatment cost per child.  Local sourcing brings major advantages in terms of food security and critically, a developmental multiplier effect to local economies.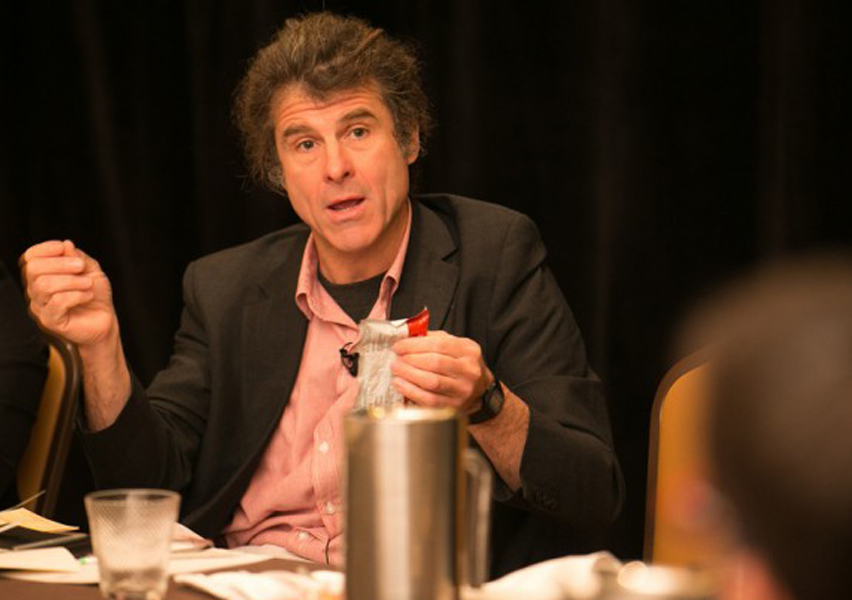 Dr Steve Collins gives a hugely informative and enlightened interview to ENN podcast while discussing his candid Reflections on the UN Global Action Plan on Wasting.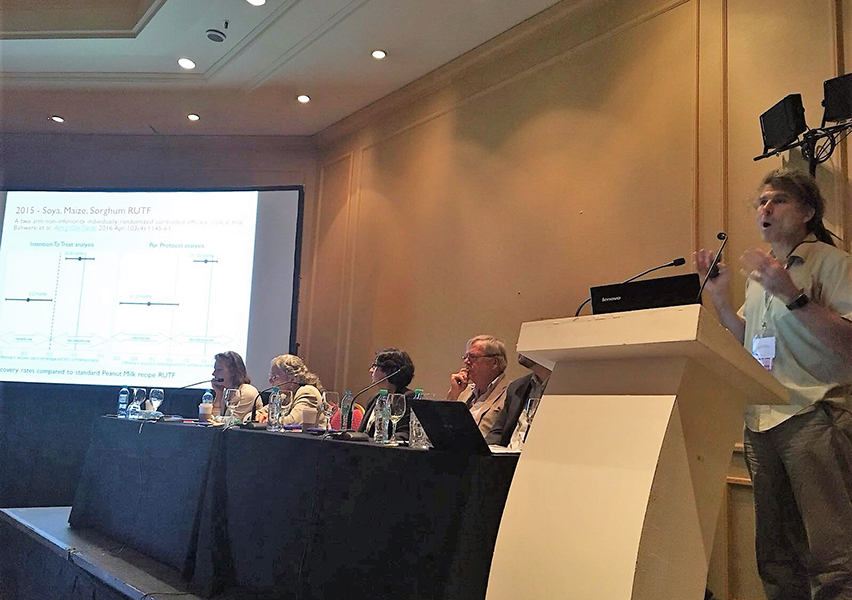 The ground-breaking results from a clinical trial of a Ready-to-Use Therapeutic Food (RUTF) product made without milk or animal source protein and undertaken in Malawi in 2016, were recently unveiled by VALID Nutrition's Founder, Dr Steve Collins.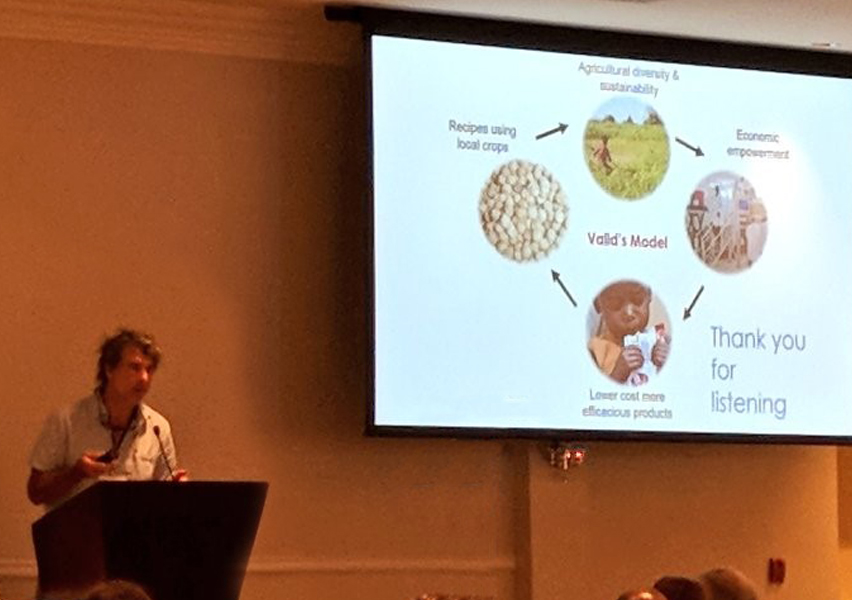 Food Assistance for Nutrition Evidence Summit on June 27th and 28th, 2018 in Washington D.C.
"It is scandalous that a product with several critical advantages and high quality scientific evidence to support it, can be blocked because of bureaucracy and vested interests"
IT'S TIME TO BREAK THE MOULD