Our Team
VALID's team consists of a group of individuals with extensive experience and a wide range of skills across both the humanitarian and business spheres.
Although we have a small team, we are fortunate to be able to draw on a number of highly qualified specialists who support us in a voluntary, pro-bono capacity. We strive for the highest standards of governance and our corporate officers are ultimately accountable to four non-executive, Company Directors.
Steve Collins
Steve Collins – Founder and Chairman (Ireland and UK)
Steve Collins is a medical doctor with a doctorate in nutrition. He developed Community based Management of Acute Malnutrition (CMAM) in 1998 and has been the central figure behind the development and expansion of CMAM using Ready to Use Foods (RUFs), and the acceptance of these innovations by the World Health Organisation. In 2001, he received a Member of the Most Excellent Order of the British Empire (MBE) for his services to humanitarianism. He is a respected academic who publishes widely in major international journals, including The Lancet. Steve is also a visiting research fellow at the Institute of Child Health in London and sits on the council of the Commonwealth Association of Paediatrics and Gastroenterology. He is one of the two founders and an executive director of both Valid International and VALID Nutrition.
Caroline Keeling
Caroline Keeling – Director (Ireland)
Caroline Keeling is Chief Executive of Keelings – a 100% Irish-owned family business that started in 1930's producing fruits and salads on their farm, for supply to local Dublin markets. Today, Keelings incorporates five separate company divisions focused on growing and sourcing the best of fresh produce from around the world. Keelings are headquartered in Dublin, Ireland and have operations around Ireland, the UK, Europe and Asia. They currently employ over 2,000 people.
Caroline holds a BSc (Chem) and MSc in Food Science which she earned from University College Dublin (UCD).  Caroline started out her career with Green Isle Foods, and then joined Keelings as Technical Manager in 1994. She is Chair of Bord Bía's Consumer Foods and Ingredients Subsidiary Board, a Bord Bía Board Member, Chair of the Dublin Action Plan for Jobs Dublin Regional Committee, a Member of the Export Trade Council, Member of the Ifrah Foundation, Board member of SEI (Social Entrepreneurs Ireland) and a Board member of the National Maternity Hospital Foundation.
Lord Cholmondeley
David Cholmondeley – The Marquess of Cholmondeley, KCVO DL – Director (UK)
Lord Cholmondeley runs agricultural estates in Norfolk and Cheshire, including one of the largest organic enterprises in the UK.  He also administers a family-owned historic house and garden – Houghton Hall -which is open to the public.
Since 1990, he has been the Lord Great Chamberlain of England, and titular representative of HM the Queen in Parliament.  David was appointed Knight Cross of the Victorian Order (KCVO) in 2010, and Deputy Lieutenant of Norfolk in 2016.  He is trustee of a number of UK charitable organisations.
Paul Barrow
Paul Barrow – Director (UK)
Paul Barrow is the founder and director of the media strategy business – The Mindful Group – which includes the ad testing agency Blinc which he co-owns with the Trinity McQueen Group. He studied Politics, Philosophy and Economics at Oxford University before setting-up and co-owning two bars in London's Soho. Paul is also the creator of the Cambridge Jones brand and co-owner of i-view in London's Oxford Street.
Hans-Jürgen Koch
Hans-Jürgen Koch – Director (Ireland and UK)
Hans-Jürgen Koch has had a long and distinguished career initially in academia and then finance. This includes positions as former CEO of Deutsche Bank (Suisse) S.A; the Head of Private Wealth Management International for Deutsche Bank Group as well as the CEO of Wealth Management Europe for BNP PARIBAS SA. Hans-Jürgen earned his Ph.D. from Albert-Ludwigs-Universität, Freiburg, Germany. He was both a Fulbright Scholar at The Graduate Faculty, New School for Social Research, New York, and a DAAD-Scholar at the American University in Cairo, Egypt. Hans-Jürgen holds dual Swiss and German nationality and currently resides in Zurich. He is married with three daughters.
Claire Collins
Claire Collins
Company Secretary
Following a career with Concern Worldwide (including overseas assignments in Sudan and Zambia), Claire left the comfort of this distinguished NGO to support her husband Steve with establishing VALID Nutrition – both in the UK (2005) and in Ireland (2008). Initially undertaking a variety of roles to create the finance, HR and governance functions, Claire was instrumental in helping to launch VALID Nutrition. In addition to her role as Company Secretary, Claire is a Member of VALID Nutrition (Ireland). She holds a BA (Hons) degree (Spanish and Italian) from Trinity College Dublin. Claire and Steve have three children and the family lives in West Cork.
VALID Nutrition's Board of Directors is responsible for developing and approving strategy while also ensuring that delivery happens in accordance with plans; the execution of which is delegated to the management team.
Valid Nutrition is registered as a Charity in Ireland and has a distinct charitable trust in the UK, the Trustees of which are Steve Collins, David, Marquess of Cholmondeley, KCVO, Paul Barrow and Hans-Jürgen Koch.
VALID Nutrition is also a registered Charity in the United States and is recognised as a 501(c)3 non-profit organisation by the IRS.
Paul Murphy
Paul Murphy
– Chief Executive Officer
Formerly Chairman and Chief Executive of Unilever Ireland, Paul spent some 27 years with Unilever in a variety of different roles and countries before joining VALID Nutrition. A graduate of Trinity College Dublin with an MA in Economics and Business Administration, he started his career with Unilever as a Management Trainee.
Prior to evolving to General Management responsibilities, initial experience was gained in Marketing and Sales. He has worked in Spain, Portugal, Belgium and the UK. Paul began working with Steve Collins in 2009 and has been Chief Executive of VALID Nutrition since 2011.
Sarah Hughes
Sarah Hughes
– Finance Manager
Sarah has worked in accounting and finance for over 20 years and is a member of the Association of Chartered Certified Accountants (ACCA). Her career to date has garnered broad experience in both management and financial accounting roles. Sarah spent more than a decade of her working life with the Swedish multinational, Electrolux AB, where various proficiencies were earned in management, shared services and IT systems, as well as, internal and external audit processes.
Peter Akomo
Peter Akomo
– Product Development Manager
Peter Akomo works in the Research and Development department of Valid Nutrition. He has been actively involved in the development of alternative cheaper and efficacious formulations for the prevention and treatment of malnutrition. Peter has a Master's degree in Food Science and Technology from the University of Nairobi.
In his current role, Peter leads product and recipe development (for improving existing formulations and developing new innovative ones) and provides food technology support to Valid Nutrition's factory operations.
Peter is skilled in the application of linear programming in formulating supplement recipes. He is a researcher in food safety, nutrition and related fields, and is actively involved in seeking innovative solutions to tackle hunger, malnutrition and related problems in the developing world. He has technical knowledge of the hygienic design of food factories and food safety management system implementation and auditing.
Peter has experience in food quality assurance in the manufacturing industry, designing diets for college students and over five years' experience in project management and child development with Compassion International. Just before joining the Central Management Team, Peter served Valid Nutrition for over two years as a consultant food technologist, coordinating and supervising sample production for Research and Development projects.
Mary Doyle
Mary Doyle
– Communications Manager
Mary has a broad spectrum of experience from various positions held in Ireland, the UK and Australia, including working as a Senior Administrator in the higher education sector, as a Treasury Analyst with a leading blue chip multinational and as the General Manager of a start-up community childcare project. She holds a BA in Politics, Social Policy and Women's Studies and an MA in Child and Youth Care.
Amandine Paulin
Amandine Paulin
– Business Development Manager
Amandine began her career in the banking industry in London and then moved to South Africa to work for the French utility company EDF. Since 2012, she has undertaken various consultancy projects for Valid Nutrition as well as organisations such as Action contre la Faim, World Vision and the Food and Agriculture Organization of the United Nations (FAO). She holds a European MSc in Management from ESCP Europe and a BA in Business, Economics and Social Studies from Trinity College Dublin and an MSc in Public Health from the London School of Hygiene and Tropical Medicine.
The Management team comprises full time executives, responsible for the day to day running of the business and co-ordination of all our international operations.
In addition, there are full time Executives based in Malawi and Kenya.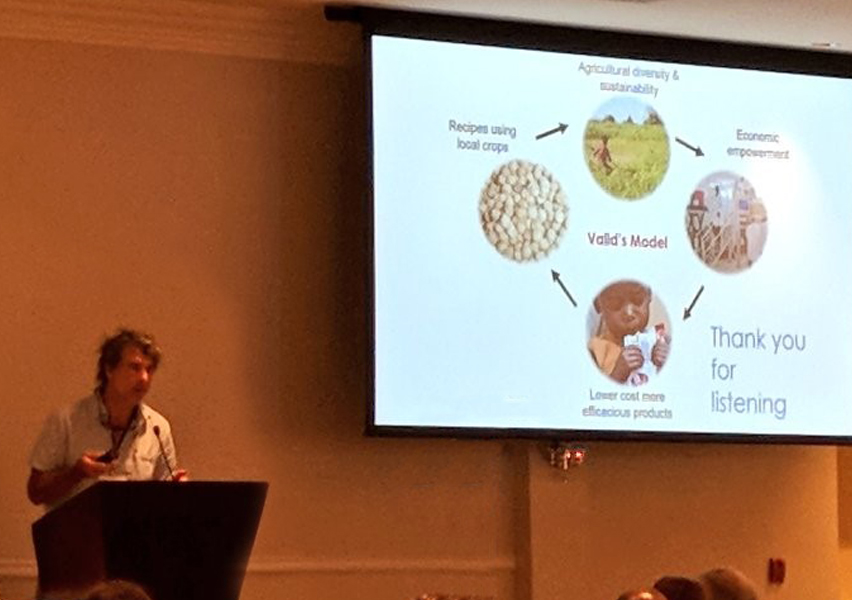 Dr Steve Collins reflects on the opportunities and problems associated with the USD$250 million contribution announced by Administrator, Samantha Power of USAID – a positive catalyst for change?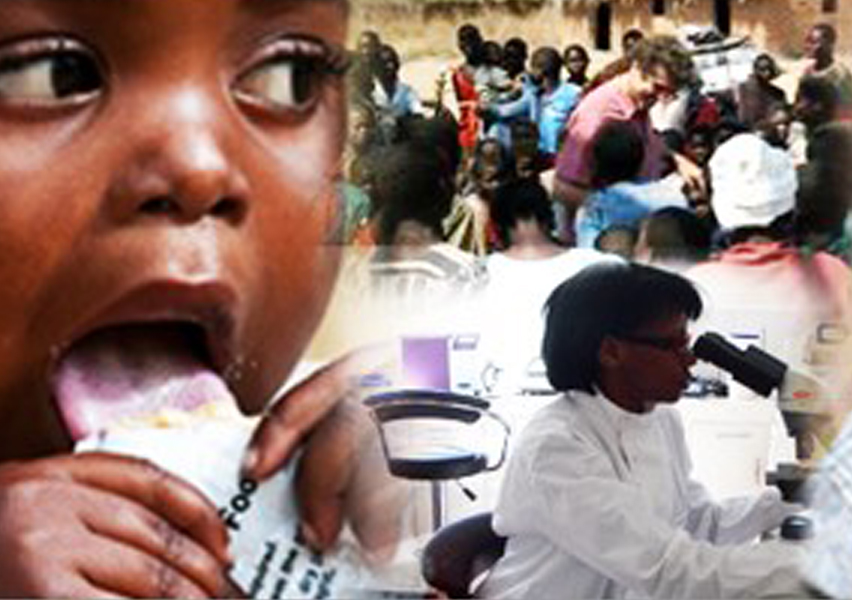 VALID commissioned and achieved peer-review of a professional report to quantify objectively the overall climate impact profile of the amino-acid enhanced, plant-based RUTF recipe. It has found that the overall global warming potential impacts of the plant-based RUTF recipe are 47%-52% less than the milk-peanut based recipe.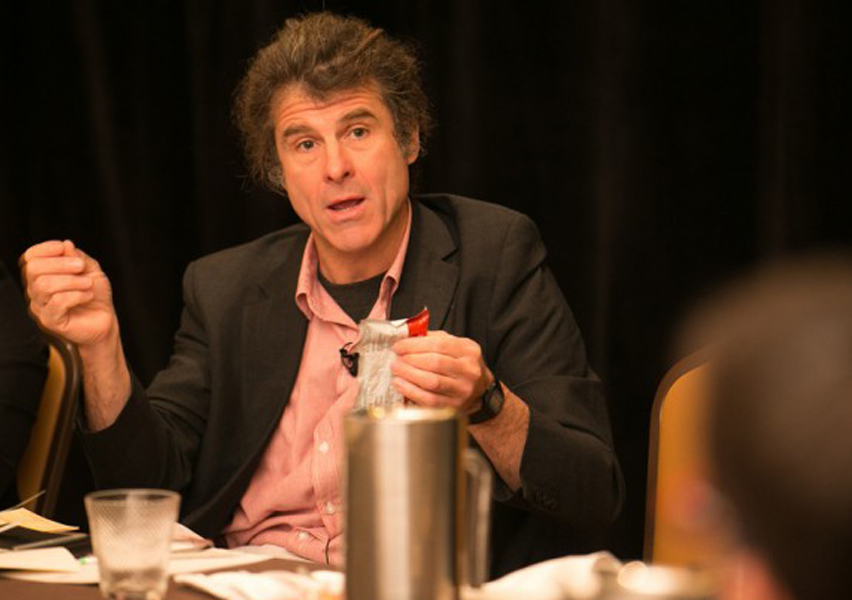 Dr Steve Collins gives a hugely informative and enlightened interview to ENN podcast while discussing his candid Reflections on the UN Global Action Plan on Wasting.
IT'S TIME TO BREAK THE MOULD