Click here to read our Annual Report 2016
---
VALID Nutrition is pleased to announce that on Friday 18th November, the Honourable Dr Peter Kumpalume, MP and Minister for Health, Malawi, formally launched our new Ready-to-Use Complementary Food (RUCF also called small quantity lipid-based nutrient supplement, LNS-SQ) in Lilongwe.  Read more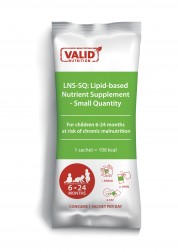 ---
Steve Collins of VALID presents his vision on the role Social Business can play to innovate and deliver market based solutions to address chronic malnutrition. This condition, often referred to as "hidden hunger"  is preventing millions of children (one in every four) in developing countries from reaching their full potential.
Read the full article here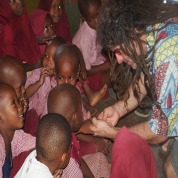 ---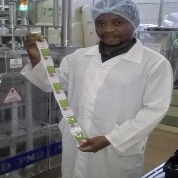 With a view to extending our product range in Malawi and having received generous grant support from USAID's Southern Africa Trade Hub (SATH), VALID's local Factory is now in the process of commissioning a Ready-to-Use Complementary Food (RUCF) pack-filling machine. RUCFs are designed to prevent Chronic Malnutrition which affects 43% of all children in Malawi and on average over 40% of all children in sub Saharan Africa.  We are working with WFP on a new RUCF product specification so that we can commence production trials as soon as possible. With support from Irish Aid and the Department of Agriculture, VALID is also intending to undertake a pilot project in Malawi using RUCF that will initiate the process of changing how children affected by Chronic Malnutrition are reached – using a customer and market driven approach as we endeavour to unlock this potentially massive market.  View this link for more information.
---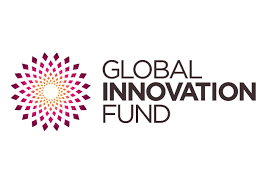 The Global Innovation Fund (GIF) recently announced their first ever "investments" (grants, convertible loans or equity stakes), in eight projects ranging from £30,000 to £1.5 million.  The announcement included an investment of £120,000 in VALID Nutrition's development of an innovative SMS-RUTF product.  VALID was the only grant recipient directly involved in nutrition and full details are available on the GIF website
---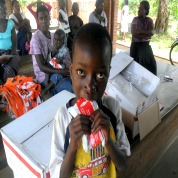 The results of our ground-breaking efficacy trial in the DRC – regarding efficacy of a locally sourced, lower cost RUTF to treat Severe Acute Malnutrition – have been published in the prestigious American Journal of Clinical Nutrition.  Read more here
---
With the help of a grant from USAID South Africa Trade Hub we are helping thousands of people access nutritious food.  Click here
---
Valid Nutrition to present results of exciting Smallholder Farmers Project in UCC on 6th March 2015.
We will be presenting the results of our pioneering study on the Effectiveness of a Local Ready-to-Use Therapeutic Food (RUTF) Value Chain to Combat Acute Malnutrition in Malawi, at an event in University College Cork (UCC) on 6th March 2015.  Sean Sherlock TD, Minister for State for Development, Trade Promotion and North-South Co-operation, will give the opening address.
What is it all about? This study was funded primarily by Irish Aid and carried out in conjunction with UCC and Bunda College Malawi. We undertook a four year livelihood analysis working with poor smallholder farmers in Malawi, looking at their experiences with groundnut production. Since Valid Nutrition began production of RUTF in Malawi in 2005 we have argued that RUTF should be produced locally (rather than shipped in from overseas suppliers) using locally sourced ingredients.
The objective was that through partners and value chain stakeholders we could support these farmers to produce commercial grade groundnuts, thus creating a reliable source of high quality groundnuts suitable for the local production of RUTF and also giving them a steady income.
Programme for UCC-Valid seminar 6 March 2015
Research papers available here
---