Our Partners
To work more effectively on reducing malnutrition and bringing about long-term food security, we need to work together.  This is why VALID Nutrition is actively working with businesses, communities, think-tanks, international institutions, farmers, NGOs, governments and key decision makers.
Partnering with VALID Nutrition, gives you the opportunity to be part of an international movement that drives change and challenges the status quo.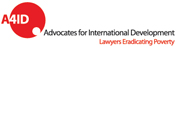 Advocates for International Development (A4ID) is the charity that empowers lawyers to use their skills to fight world poverty. Their pro-bono broker and legal education services help the legal sector to meet its global corporate social responsibility to bring about world development. They have provided a range of services to Valid Nutrition.
Ashoka are world leaders in social innovation, supporting social entrepreneurs who are leading and collaborating with changemakers. In 2010 Steve Collins was presented with the prestigious Global Ashoka Senior Fellowship Award, this was the first appointment of a Senior Fellow in Ireland. The award recognised the system changing impact of the development of Community-based Management of Acute Malnutrition (CMAM) and Valid Nutrition's unique social enterprise business model.

The CMAM Forum was created in 2012 in response to increasing demand from practitioners and experts in the management of acute malnutrition to centralise on-going efforts worldwide to tackle the problem of acute malnutrition. Valid Nutrition is happy to support their efforts to promote the advantages of local production of RUTF.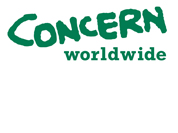 Concern Worldwide is a leading NGO dedicated to tackling poverty and suffering in the world's poorest countries. Concern were instrumental in working with Valid® Nutrition on the development of the Community-based Management of Acute Malnutrition (CMAM) model.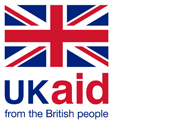 The Department for International Development (DFID) leads the UK's work to end extreme poverty. DFID has been a longstanding supporter of the roll out of Valid's Community-based Management of Acute Malnutrition (CMAM) and is actively supporting us on projects in India. DFID Malawi continues to support our local manufacturing efforts in Malawi.

Drop-Chef for every meal ordered from Dublin based company, Drop Chef, they provide a Valid Nutrition RUTF meal to a malnourished child.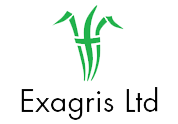 ExAgris Africa Ltd (EAA) is now a major shareholder in our factory in Malawi. EAA farms supply the groundnuts, which are the main ingredient in our Ready to Use Therapeutic Food (RUTF) and Afrinut (an EAA intitiative) process the ground nuts for use at our factory. Local production of RUTF, rather than production in Europe or the USA and importation into Africa, is a priority for Valid Nutrition. Local production provides jobs for the community and a market for locally produced goods such as sugar and groundnuts, while also reducing transportation costs.

The Global Alliance for Improved Nutrition (GAIN) is an international organization driven by the vision of a world without malnutrition.

Global Innovation Fund:  The Global Innovation Fund (GIF) invests in social innovations that aim to improve the lives and opportunities of millions of people in the developing world. GIF funding is currently supporting a VALID Nutrition efficacy trial in Malawi to test a new food supplement made exclusively from local inputs/ingredients, and with the intention of reducing the cost of combating malnutrition, and thus adding real value to local communities and their economies.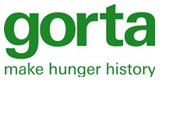 Based in Dublin, Gorta is Ireland's longest established not-for-profit development agency and was set up in 1965. Gorta provided welcome support to Valid Nutrition's factory in Malawi during its initial set up phase.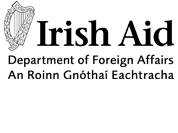 Irish Aid is the Irish Government's programme for overseas development. The programme is managed by the Development Co-operation Division of the Department of Foreign Affairs and Trade. Irish Aid have provided extensive support to Valid Nutrition since its foundation in a range of areas of research and the development of new recipes.

Ornua previously the Irish Dairy Board, has been a generous supporter of our factory in Malawi and is a valued supplier of skimmed milk powder, a key ingredient in RUTF.

The Scaling Up Nutrition (SUN) Business Network was established to mobilise business efforts in support of the SUN Movement, by galvanizing the global business community to commit to scaling up nutrition, and supporting SUN countries to engage with business within a multi-stakeholder, country-owned, approach to scaling up nutrition. All members, including Valid Nutrition, have committed to improving nutrition of 125 million people, each year, by 2020.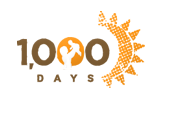 Valid Nutrition is part of the 1,000 Days campaign. 1,000 Days promote targeted action and investment to improve nutrition for mothers and young children during the critical 1,000 days from pregnancy to age 2, when better nutrition can have a lifelong impact on a child's future and help break the cycle of poverty.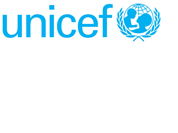 UNICEF works in 190 countries to promote the rights and wellbeing of every child, focusing special effort on reaching the most vulnerable and excluded children. UNICEF is Valid Nutrition's biggest customer for the purchase of Ready to Use Therapeutic Food (RUTF).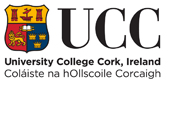 University College Cork (UCC) is an internationally competitive, research-led University that plays a key role in the development of Ireland's knowledge-based economy. UCC have worked with Valid Nutrition on a number of key research projects on the impact of our manufacturing and product development approach.

USAID/SATH – With the help of a grant from USAID Southern Africa Trade Hub Programme, we are starting pilot production of a Ready to Use Complementary Food (RUCF) in Malawi.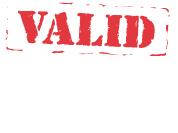 Valid International's mission is to improve global health and nutrition with evidence-based, equitable, high impact solutions. They specialise in the provision of expert technical support and the research, development and implementation of techniques to improve the quality, impact and accountability of any endeavour that aims to improve global health and nutrition.

World Food Programme (WFP) is part of the United Nations' system and the world's largest humanitarian agency fighting hunger worldwide.